Mary Ingalls
Born, raised, and educated in the great state of Maine, Mary Ingalls spent 20 years in computer consulting before she found her artist hidden inside.      

Leaving GE in 1992, Mary retired to Tybee Island, Georgia to make stained glass.  She became involved with Tybee Arts Association in 1994, gaining incorporation and non-profit status.   For almost 15 years, she held a leadership position on the TAA Board of Directors.        

Thru the Arts Association, she produced the Tybee Festival of the Arts in 1995 and continued for many years after. In 2000, she co-chaired the Tybee Turtle Tour, placing 30 fabulous artist inspired fiberglass turtles all around the island.   One of her greater than-life glass mosaic turtles is still on permanent display at the Tybee Island Community Center. 

 In 1996, Mary was juried into Savannah's original co-operative art gallery as their stained glass artist.  As an owner/member, she spends several days each month working at Gallery 209.  Stop by and visit Gallery 209, 209 East River Street, in Historic Savannah Georgia.  There are a lot of really good local artists there. 
Throughout the years, Mary has produced juried art shows from 10 to 100 artists in the greater Savannah area:  Tybee's Art in the Park in Memorial Park, on the Parker Pavilion, in the city of Thunderbolt, Oatland Island, Fort Polaski, Savannah and surrounds.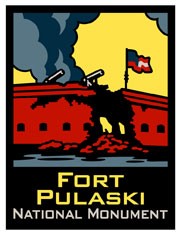 Her home studio is open by appointment.  She loves to create custom windows for your home or business.  Classes are available as one-on-one.