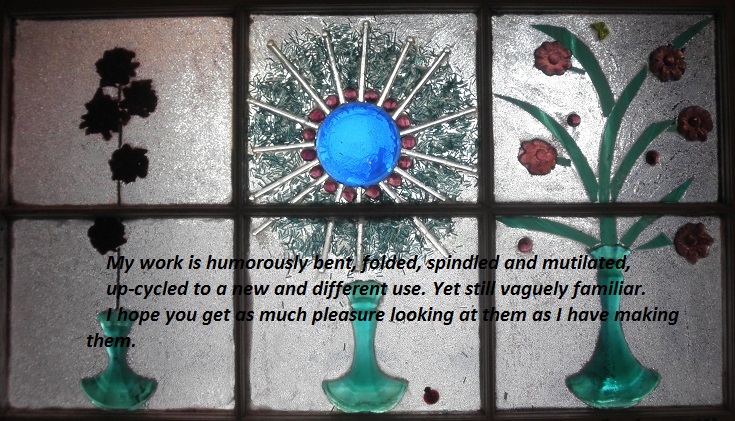 What began as a part-time fancy has blossomed into a full-time passion for stained-glass artist, Mary Ingalls.  Known for her whimsical humor and creative renderings, Mary's pieces are recognized from Cape Elizabeth, Maine, where she grew up, to Tybee Island, Georgia where she now lives and works.
Drawn to the Southeast's changing sea and sky, Mary pushes her traditional craft to bold new expressions of the fun, fanciful and foolish.  "Most recently, I have discovered the joy of glass on glass mosaics!  I can make the most magnificent trees!"  Mary not only creates from her lively imagination, she accepts work on commission for private and commercial customers designing and installing unique art that enhances both the home and office.
An active art's promoter, Mary has been involved with arts in her community.  She has held an instrumental role the local arts association  and produced a series of art shows on Tybee Island and surrounding communities.  Mary was selected to personalize two greater than life size turtles for Tybee Island's public art project The Tybee Turtle Tour.  This Southeastern artisan's bright and unique decorative panels and windows, whimsical mixed-media nautical scenes, and brilliant suncatchers are in homes from coast to coast, Maine to Florida, Hawaii, France, England, Germany and Singapore.
Member of Gallery 209 at 209 E. River Street Savannah       
MARY-INGALLS.COM                       Home Studio tours by appointment.